Website maintenance services are more important now than ever. Websites should meet the current market strategies just as your business evolves every day. Your website should clearly reflect the new initiatives you are taking in your company. This can be a new product launch or new service addition or the festival campaign you are planning to roll out.
Our website maintenance services ensure that your site is updated regularly. Our web maintenance package includes content updates, images or multimedia updates, and support via telephone or e-mail.
It also includes revising, editing the existing web pages to keep your website in line with the latest tech trends and practices. Our web maintenance packages are customized to match your requirements. All our maintenance packages are regulated by our team to perform maintenance activities.
We cover the maintenance of websites developed on WordPress, eCommerce websites developed on WooCommerce or Prestashop or Magento and custom developed websites.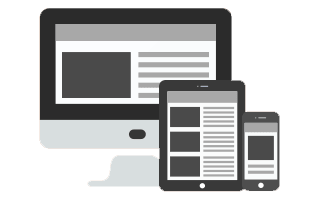 FAQ - Your questions? We got answers!
Is website maintenance service necessary for our customer's website?
Yes. It will help your website remain updated in the digital space. Furthermore, it also helps you avoid security breaches and other potential problems.
How can I get started with your website maintenance services?
fill our contact form and we will get in touch with you to give you an overview of the service and also will share you the agreement. Once signed, we will start the process further. We will take your admin panel and server details to start servicing your requests.
What types of CMS are covered in your web maintenance services?
We support WordPress, WooCommerce, Magento, and Prestashop-based CMS platforms. In addition, we also assist custom CMS platforms (if their documentation is in place)
Are you providing regular maintenance for an online store or eCommerce website?
Yes. We offer e-commerce website maintenance services. We offer maintenance services for e-commerce websites, we help in managing products, coupons, categories, shipping logics, payment gateway integrations, third-party tools integrations and so on.
What is covered with your website maintenance services?
It includes website and server-side activities. This includes adding new pages, modifying existing pages, updating plugins, fixing errors and bugs, optimizing database, managing server-side, changing page designs and if needed we will redesign the whole website etc.
Why does my website need regular maintenance or retainer service?
The digital space is evolving rapidly. New updates are released frequently on web browsers i.e. Google Chrome, Firefox, and on CMS platforms such as WordPress. At times, these updates result in plugins and theme incompatibility resulting in bugs and errors on the website. With the maintenance service in place, we take care of these bugs and error handling and ensure that the plugins and theme remain in sound health with the latest versions of browsers and CMS platforms.
How long it takes to complete a maintenance request?
A small request like a content modification or media change can be done in one business day whereas a bigger change like page addition or business logic modification can take a couple of business days. For more complex changes, our team shares the duration after evaluating the request.